SIS Project Team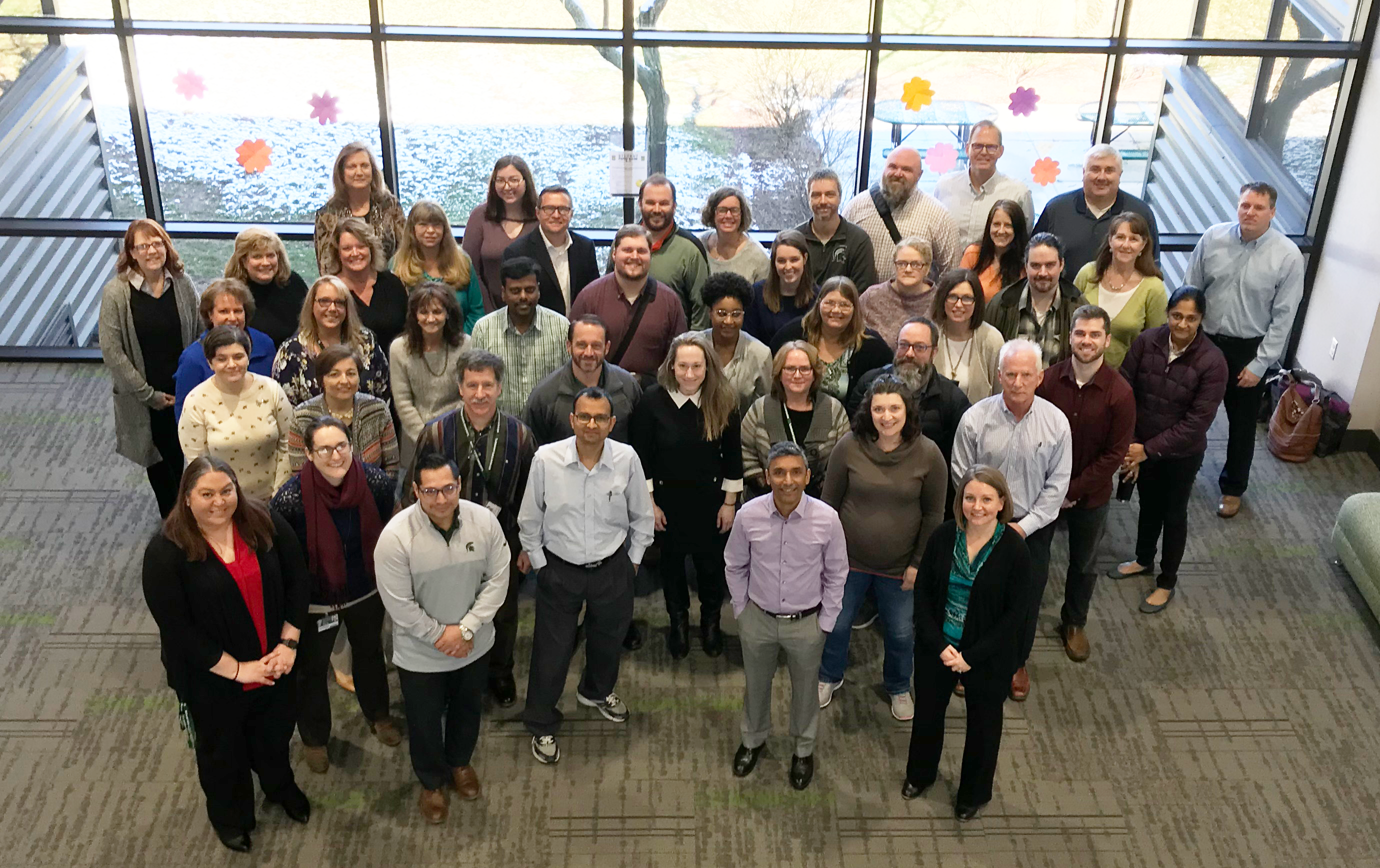 Executive Sponsors
Dave Byelich
Vice President
Office of Planning and Budgets
Teresa K. Woodruff
Provost
Office of the Provost
Executive Committee
The Executive Committee provides oversight, guidance and approval for major elements of the Project. The Executive Committee works closely with the Project director in reviewing project plans, scope and budget, and facilitates the resolution of issues to ensure successful completion of the Project.
Thomas Jeitschko (co-chair)
Associate Provost
Dean of Graduate Studies
Mark Largent (co-chair)
Associate Provost
Dean of Undergraduate Studies
Dave Byelich 
Vice President
Office of Planning and Budgets
Lisa Frace
Senior Vice President &
Chief Financial Officer
John Gaboury
Associate Provost
Academic Services
Vincent Schimizzi
Associate Controller
Controller's Office
Melissa Woo
Senior Vice President for Information Technology and Chief Information Officer
Steering Committee
The Steering Committee provides direction and timely decisions, serves as the Project advocate across business areas and MSU colleges and departments, identifies and allocates subject matter experts, facilitates change management, and recommends decisions related to academic policy all in an effort to support the timely completion of the Project.
Yesim Askin (co-chair)
Interim Director of Application Services
MSU IT
Steven Shablin (co-chair)
University Registrar
Office of the Registrar
John Ambrose
Director of
Undergraduate Admissions
Lori Buckley
Assistant Director
MSU IT Application Services
Bethan Cantwell
Assistant Director
Office of Planning and Budgets
Glenn Chambers
Associate Dean of Undergraduate Studies
Associate Professor of History
College of Arts and Letters
Melissa Del Rio
Graduate School Chief of Staff
Gregory Deppong
University Controller
Office of the Controller
Richard Shipman
Executive Director
Office of Financial Aid
Project Management Team
Deb Dotterer
Project Director
Carrie Harper
Project Manager
Shelly Bellinger
Organizational Change Management & End-user Education
Shyam Gedela
Technical Director