Enrollment Information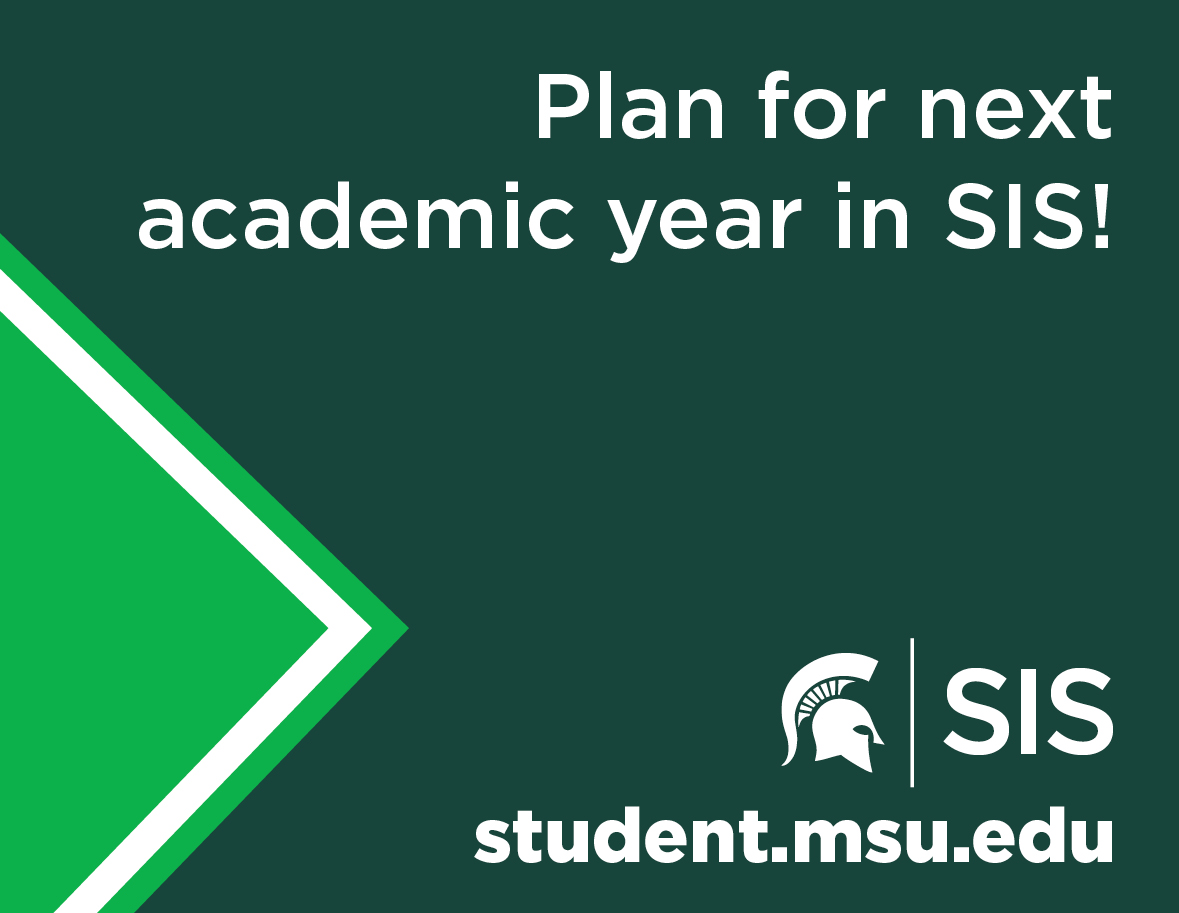 Plan for the academic year by adding classes to your Shopping Cart! After adding classes to your Cart, be sure to "validate" those selections so SIS can confirm prerequisites, alert you to any approvals or time conflicts, and list any holds that may prevent enrollment. When it comes time to enroll, you can do so directly from your Shopping Cart.
Explore the videos, guides, and FAQs below for more information on using Class Search, the Shopping Cart, Planner tools and enrollment.
---
Enrollment Resources
---
Enrollment Help
For assistance with navigating the Shopping Cart, Class Search and enrollment functionalities, contact the Registrar's Office at (517) 355-3300 or email reg@msu.edu.
For all other issues contact the SIS Support Line at (517) 353-3200 to be connected to the appropriate team.
Clearing Cache and Browser Compatibility

Some errors can be resolved by clearing your browser cache. Instructions for clearing the cache for your specific browser can be found here. It is also recommended that you clear your browser cache before logging in the first time after a system upgrade.

As of April 2021, the recommended browsers for the new Student Information System are:

Google Chrome 79.x
Mozilla Firefox 71
---
Other Resources